Well, just as expected, interest rates for mortgages jumped this week. They went up half a percentage point to 4.5%. There are two VERY IMPOTANT things to remember to keep it all in perspective.
1- Rates are still low. 4.5% is still an AMAZING interest rate when you look at historical numbers. The orange line in the chart below shows that not until 2009 did we see rates steadily fall below 6%.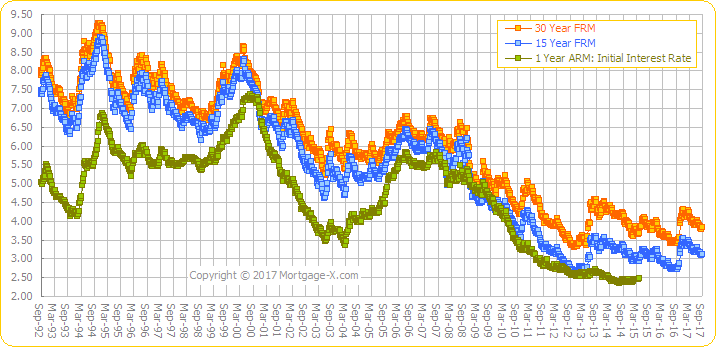 Reproduced with the permission of Mortgage-X.com
2- An increase in rates, to a previously standard range, shows signs of a growing economy. Certainly, we do not want to see the rates of the early 90's, but rates around the 6% mark are not necessarily unexpected either.
I would encourage you to start looking now for your new home if getting a rate below 5% is important to you. Analysts are making predications that we have not seen the last of the increases. Click her to see available inventory.
In other news, that specifically benefits the greater Nashville community, Nissan announced this week that they will be adding approximately 900 jobs to the plant in Smyrna in order to increase manufacturing of the Rogue. That is nearly 1000 jobs! How wonderful is that? It will certainly help our community to continue its growth!
I hope you all have a wonderful weekend!